More two thousand people visited St. Michale's and Barone fortress during The Night of the Fortresses, a two-day event that was held for the first time in Šibenik.
The highlight was the performance of Vinko Ćemeraš & Talvi Tuuli and Songkillers band which opened the concert season on St. Michael's fortress and gathered around five hundred people.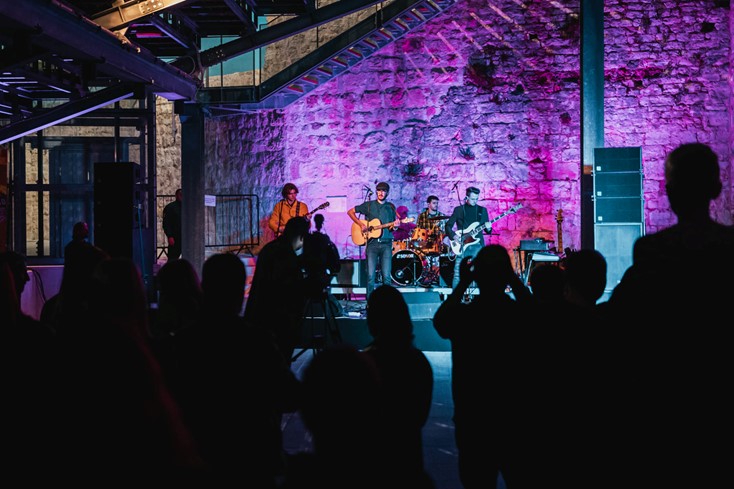 The number of visitors, 2237 during Friday and Saturday, proves best how successful was the event.
The Night of the Fortresses is manifestation born in Šibenik, but besides in our beautiful city, it was held simultaneously in over 40 cities in Croatia, Bosnia and Hercegovina and Monte Negro.
The event included guided tour on St. Michael's Fortress on Friday evening during which the visitors could hear the most interesting stories about Šibenik rich history, while enjoying the stunning scenes of sunset. On Saturday morning the majority of event was held on Barone fortress where another guided tour called "The guardians of Šibenik" was held by local tour guides from St. Michaels Association.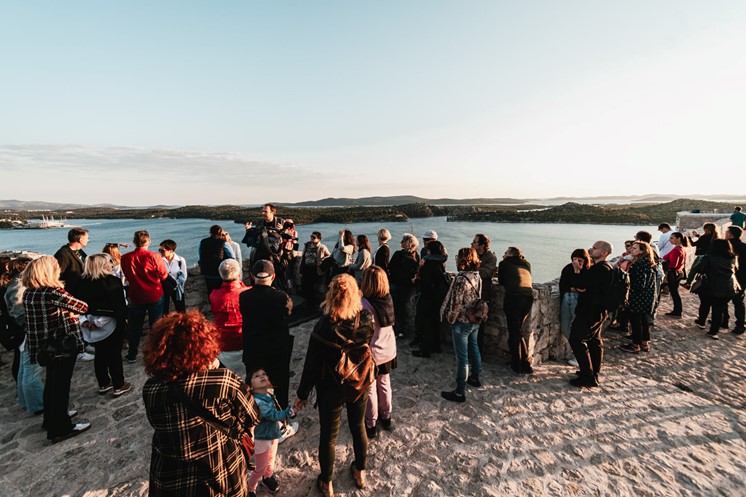 Both guided tours were very well attended and the visitors carefully listened the stories told by our historian Josip Pavić on Friday and our educated local tour guides on Saturday.
Our youngest citizens enjoyed on Barone fortress on Saturday morning where the play "Three pigs" was performed by Children's theatre Virko and Studio Art Theatre, meanwhile their parents enjoyed sipping coffee with the best possible view over the city. After the play, the kids had fun making replicas of medieval coin of Šibenik and learned about the medieval trade.
The Night of the Fortresses was initiated by The Fortress of Šibenik as the part of the FORTITUDE project and the idea is the manifestation is held annually, while the goal of the project is to enrich tourist offer and to improve the attractiveness of the fortresses by implementing additional content.