Only one day in Šibenik? No problem at all! Follow these tips and you will have a memorable stay in this Adriatic gem!

COFFEE & BREAKFAST
Get up early and start your day with a cup of coffee in one of the many chic cafés in the narrow streets of Šibenik old town, or enjoy your morning fuel with an ocean view! Whatever you choose, it is a win-win situation! If you prefer to sip your coffee on a shady terrace, then 'Četvorka', 'Vintage bar' 'Na ma lo', and bars on Medulić square are places to go. If you opt for an ocean view 'Azimut' is your destination!
Walk through the narrow, shady streets of the old town and get lost in the labyrinth of culture, history, cute cafes, souvenir shops, stores, and restaurants. Once you find your perfect spot, grab your breakfast and enjoy it with some people-watching before an adventurous day ahead of you.
Pro tip: If you get lost for real, just ask locals for directions. People in Šibenik are nice and friendly and they will be happy to help you anytime! O-da bar serves an amazing, healthy breakfast that will fuel you for the day!
ST MICHAEL'S FORTRESS
To see Šibenik, st. Anthony channel, islands, and the ocean from above are a great way to start your adventure! Pay a visit to St Michael's Fortress – it is the oldest inhabited area of the city, so it makes sense to begin your sightseeing from the fortress situated on the top of the steep hill. The rich history of Šibenik and the fortress is told via a free audio guide and through 3d mapping of century-old cisterns. During summer, this medieval fortress transforms into an amazing open theatre where famous Croatian and international musicians performed – Lorde, King Gizzard and the Lizard Wizard, Brian Ferry, Michael Kiwanuka, Gregory Porter, Jack Savoretti, Ana Oxa, Morcheeba - to name only some of them.
St Michaels Fortress is in the top three most-visited monuments in Šibenik and the second most-visited fortification object in Croatia.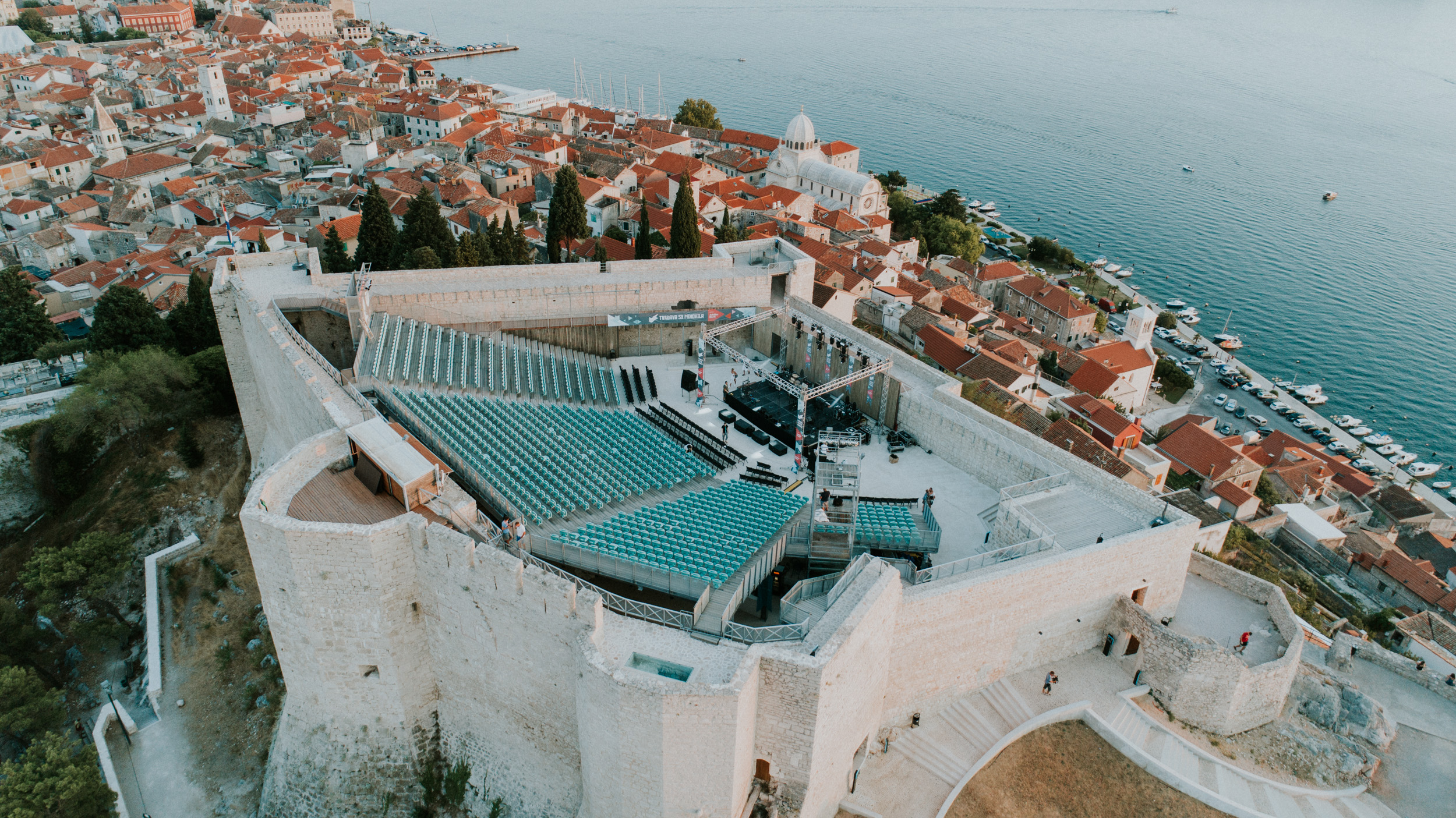 ST JAMES CATHEDRAL
After you enjoyed the sunny view from St Michael's Fortress, head back down the shady narrow streets until you reach St. James cathedral. This one-of-a-kind church is situated in the heart of the city and represents one of Croatia's most significant and beautiful architectural achievements. It was built over more than a hundred years, during the 15th and 16th centuries.  
The three architects who succeeded one another in the construction of the Cathedral developed a structure built entirely from stone and by using unique construction techniques for the vaulting and the dome of the Cathedral. The form and the decorative elements of the Cathedral, such as a remarkable frieze decorated with 71 sculptured faces of men, women, and children, also illustrate the successful fusion of Gothic and Renaissance art. Oh, and did you know Šibenik cathedral is under UNESCO protection?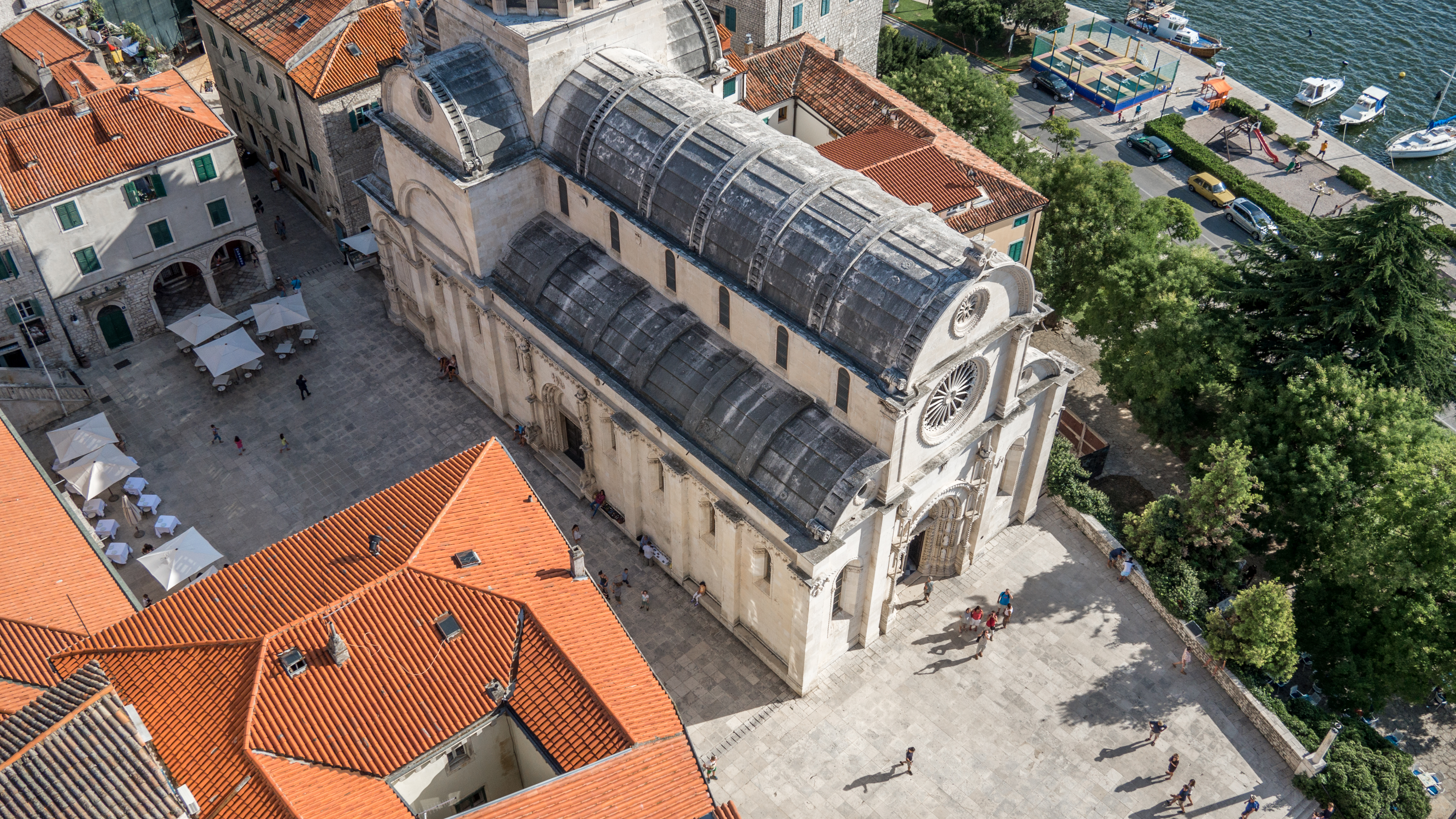 LUNCHTIME
By this time, sightseeing and climbing all those stairs must have left you super hungry! Luckily, you are surrounded by great food and charming restaurants! Whether you like fine dining or more relaxed meals, you will find something for you! If you are a pizza type of person, 'Azimut' offers a great variety of homemade pizzas! If you want to try local food, fresh fish, meat, pasta, and veggies, head to 'Nostalgija', a small family-run restaurant in the heart of the city. There are many nice places by the sea where you can have nice lunch, but if you want to do it like the locals, then 'Marenda' is the place for you! If you feel fancy, your destination is called 'Pelegrini'. Treat yourself to an amazing meal in this Michelin-star restaurant, but do not forget to make a reservation.
BEACH TIME
It is time to burn those calories! Take a nice ten-minute walk to Banj beach and enjoy well-deserved refreshments in the Adriatic Sea. This is an amazing opportunity to swim and enjoy the view of the old town and centuries-old monuments. Trust us, you don't want to miss this! The beautiful pebble beach offers numerous facilities, such as an outdoor exercise ground, showers, bar, and restaurant. Take a few hours to relax under the sun umbrella with a nice cocktail in your hand!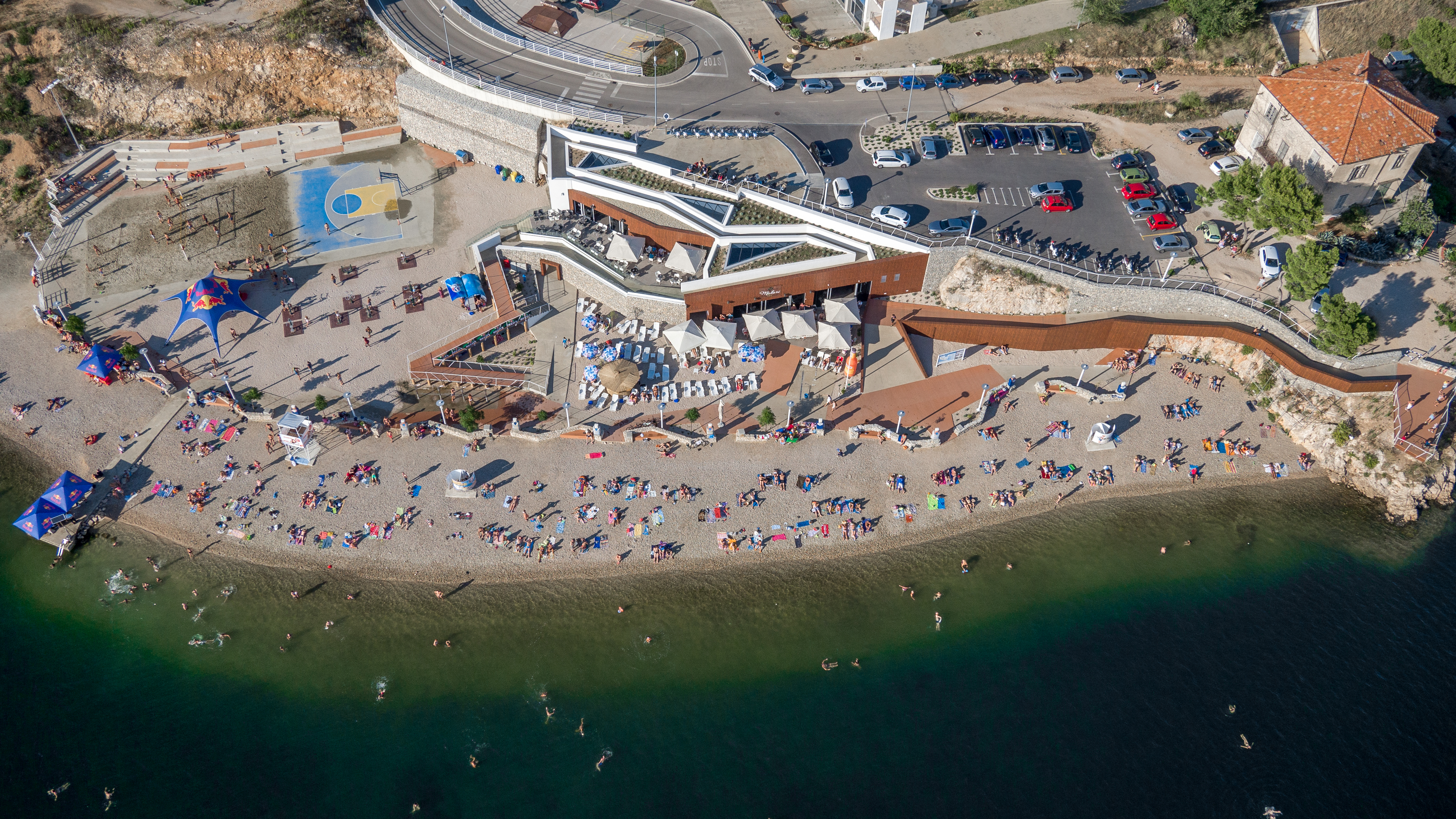 BARONE & ST JOHN'S FORTRESS
Well-refreshed from the swimming, it is time to continue your day. By now, you must have seen the old part of the city and it is time to go someplace new. Call the cab or rent an electric scooter – Barone Fortress and St John's Fortress are your destinations to enjoy the sunset and an evening drink! Both fortresses were built in no time to protect Šibenik from Ottoman invasions. It is safe to tell – those walls made a great job! Today, the Barone fortress is a nice venue for cozy concerts and an open-air cinema, and St John's fortress, the largest and the highest one, has a student campus hidden between old walls!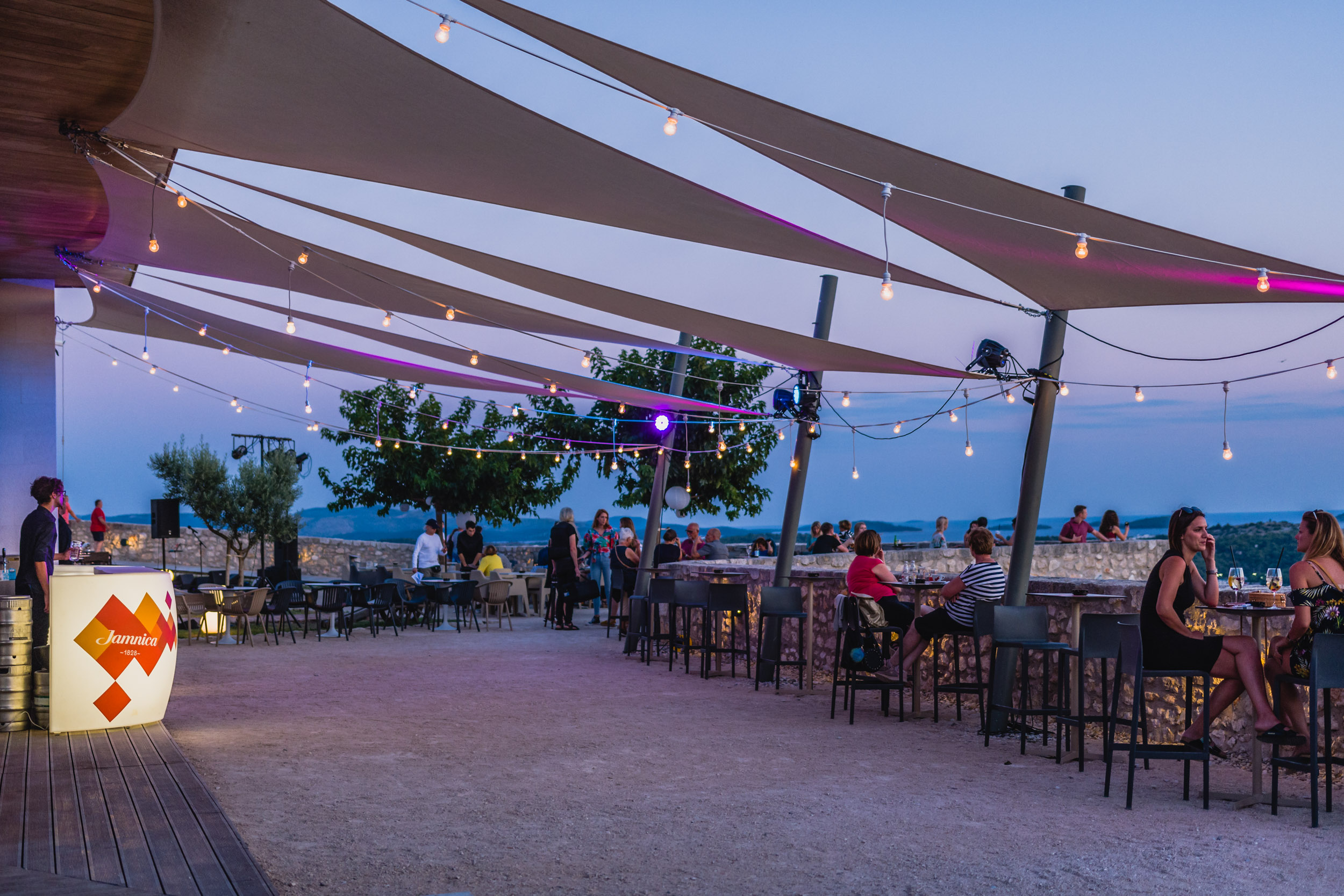 NIGHTLIFE
Do it like the locals – take a walk by the sea and have a drink in one of the bars in the old town – they are all chic, vibrant and have a great atmosphere! Both locals and tourists love to sit on the stone stairs beneath the cathedral, sip their drinks, talk, and enjoy people-watching!